Pre Insulated Tubing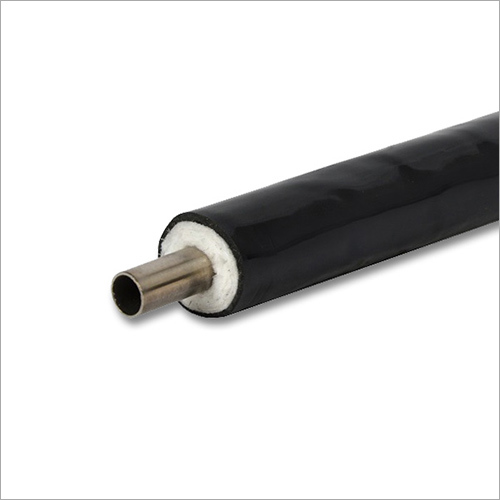 Pre Insulated Tubing
Product Description
Pre Insulated Tubing
Advantages

As quick and easy to install as an energy cable, which reduces the installation cost.
Available in very long lengths which reduce material costs due to fewer fittings and less material wastage.
Less space requirements.
Maintenance-free and well protected against mechanical damage, abrasion and corrosion.
Approved to be used in hazardous areas.

Application

Steam supply line, Condensate collecting lead line, Instrument impulse line, On-line analyzer sampling line etc.

Rating & Performance

Techwin International pre-insulated tubes and tube bundles maintains outer jacket temperature(personnel protection temperature) under 60C and maintains inner process (fluid) temperature over 204C. We use insulation material as fiber glass, aerogel that endures over 1200F (649C).
Insulation

We use non-hygroscopic fiber glass insulation in normal cases and where there are high process temperatures i.e over 400C, we use aerogel insulation. For more specific insulation details kindly contact our representatives.

Outer FR-PVC Jacket

We use UV resistant FR-PVC Jacket that protects the tubing against corrosive atmospheres, water, oils, acids, alkalies and most chemicals. Min./Max. allowable exposure temperature is -40~105C, allowable surface temperature is 80C.

Contact Us
Unit No.-188/1, Indian Corporation, Near VRL Logistics, Gundavali, Mankoli Naka, Bhiwandi, Thane Maharashtra India +918037261928
Phone :+918037261928